NEWS
Halton Hills All-Candidates Meeting Recap
---
---
OMDREB was proud to sponsor the Halton Hills Chamber of Commerce All-Candidates Meeting at Acton Town Hall on the morning of Tuesday, May 24.
Housing is an extremely hot issue for the upcoming election. OMDREB President Vishal Kapoor had a great time chatting with the Candidates about how we can continue to improve housing policies, much-needed infrastructure, and thoughtful re-zoning in Halton Hills and beyond!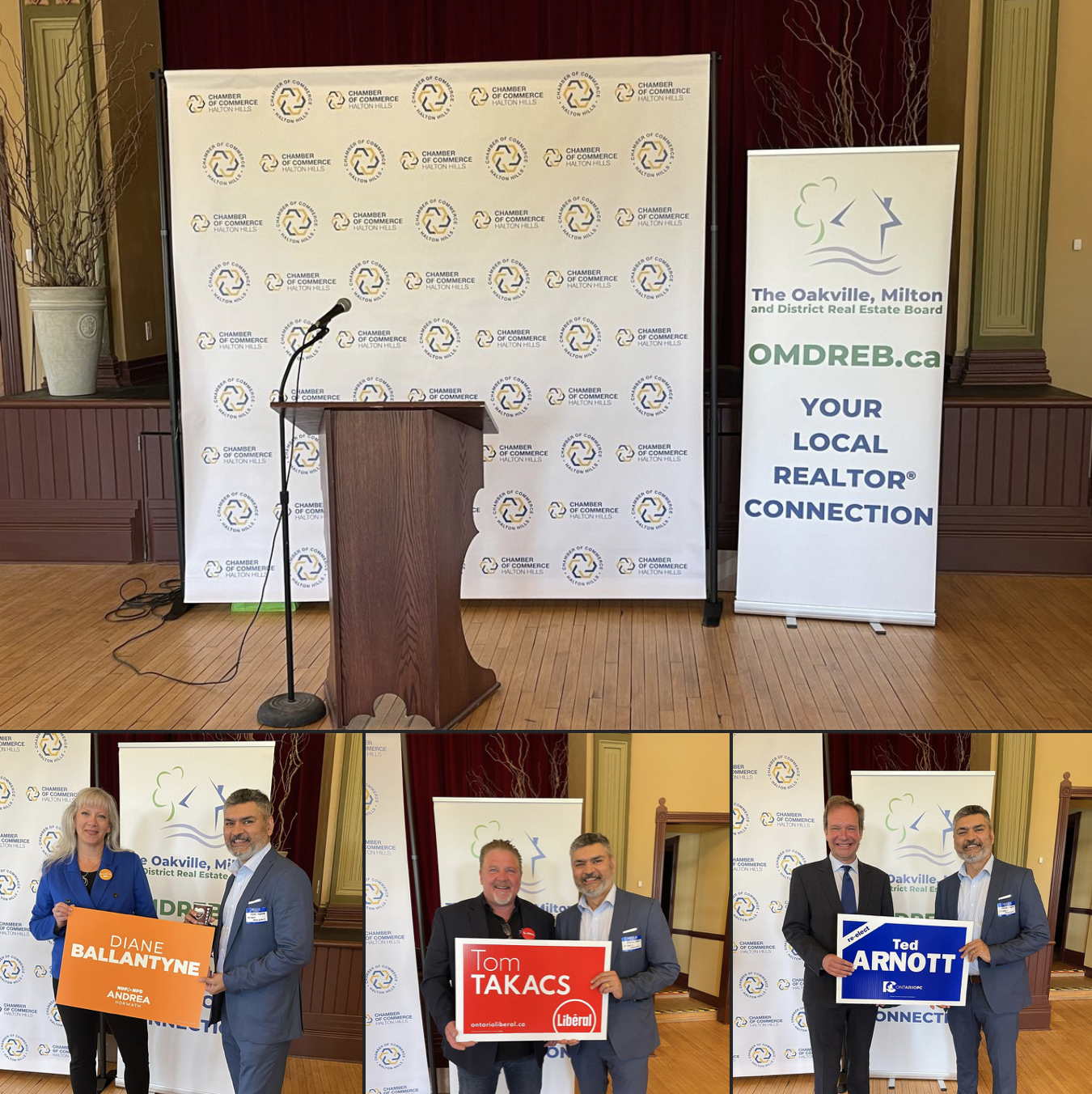 To hear the Candidates' full comments on housing, along with other issues they're addressing with their platform, click here.